Key Currency Exchange Rate Forecast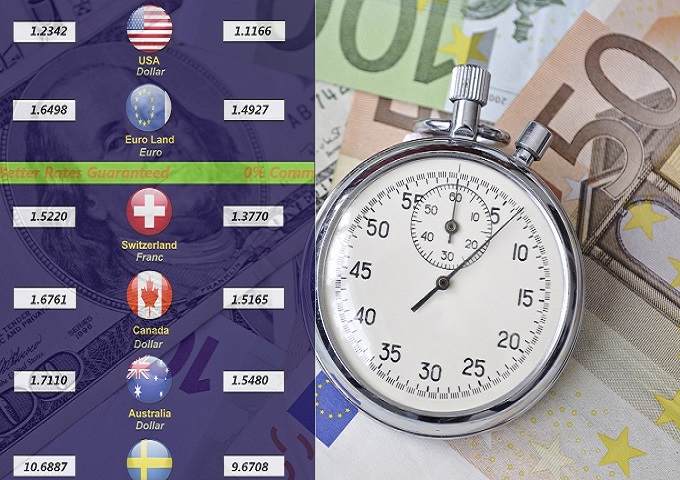 The Pound Sterling was given a helping hand back in August of this year with a welcomed boost from the UK house price market which has increased by an annual 5.5%. The data was released by a survey undertaken by the company Rightmove, it revealed that the average cost of a property had risen by 0.7% from July.
The exchange rate for the GBP can also be affected by recent Public Sector Borrowing Data. It could see the rate drop if the Country has failed to reduce its national debt which would result in a neutral outlook. In early October, the GBP had increased steadily resulting in a 0.40% gain against the Euro, 0.47% against the USD and 0.51% up on the AUD. However a slight dip is expected this month due to the good rates over last two months.
This month on the 25th October the market will be waiting in anticipation for the release of the GDP figures. The Gross Domestic Product shows a country's economical growth, with the UK's figures from Q2 up 0.6% from Q1. It is expected that there will once again be an increase but should there be an unexpected drop instead this could result in the Pound taking a tumble. Anybody looking to make a currency transfer without the possible risk can safely buy your currency before the figures are released later this month.
The Euro is possibly set to see an increase this month but probably won't hit the much wanted 1.20 just yet. This is expected to be the result of figures being released by Eurozone Trade balance figures to factory orders and the consumer price figures for Germany.
The USD has been very volatile this year, and has been coming up weak against the GBP. This month could however see the USD strengthen with the release of the Federal Reserve minutes. This could result in the GBP taking a slight dive if FED tapering is mentioned. This means that anyone wishing to exchange pounds to dollars after this release could get a worse deal.
Recent rates for the AUD have consistently been between 1.68 to 1.74%, and looks set to stay within this range. The Australian dollar could potentially take a big dip if soon to be released figures come out negatively for the country. Estimated rates for early to mid October are thought to be around 1.69/1.72.
If you deal in large sums of money personally or for your business, then we have the best currency exchange softwareavailable on the market. Have a look at our Money Exchanger product today.