The Swiss Franc scraps cap on Euro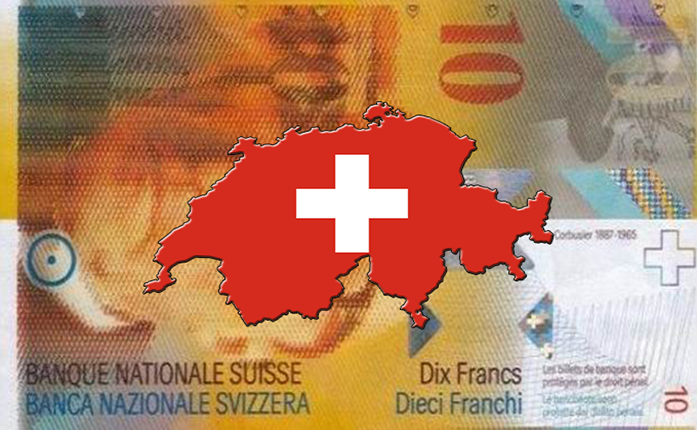 In a move that is bound to have vast repercussions throughout both the domestic and international economy, the Swiss National Bank has determined that the mandated cap on the national currency's value is no longer justified. Following this decree, the value of the Swiss franc immediately soared almost 30%, setting off one of the most chaotic days of currency trading in the past few years. In additional to the removal of the currency cap, the Swiss National Bank reduced a key interest rate from -.25% to -.75%, a move which has increased the amount of wealth required by investors to hold on to Swiss deposits.mon
Legarde also expressed her confusion as to why the head of the Swiss National Bank did not provide her with advance notice of this move. It is also important to note that the Swiss National Bank refrained from communicating their intentions to fellow central bank governors across the continent.
Although a strong national currency may bolster sentiment within the country, some financial ex-perts argue that the current strength of the franc will make it difficult for Switzerland to maintain their current level of export activity. The chief executive of Swatch, one of the most iconic Swiss watchmaking companies in the country, also remarked on the relative dangers posed by the removal of the currency cap, claiming that the decision would prove to be a "tsunami" for the domestic economy. The price of Swatch's shares dipped 15% following the cap removal.
Defending their position, the Swiss National Bank stated that their moves were completely justified, due in large part to the fact that recent divergence among major international economies, including the weakening of the euro dollar, have resulted in an economic climate where the Swiss franc is no longer experiencing overvaluation. These evaluations are reinforced by current data gained from cutting edge money transfer software.
It will be interesting to observe the long-term effects of the SNB's recent moves. Whether or not the Swiss economy will be able to maintain its current health with a dramatically appreciated currency has yet to be seen.